Come Join
the Bell Dental Family
At Bell Dental, our focus is on providing effective, comprehensive, and affordable cosmetic dentist services to patients living in Brazoria County, including Lake Jackson, TX, and Angleton, and cities throughout the state. Serving the Lone Star State for several decades, Bell Dental has been one of the leading providers of restorative and cosmetic enhancement dentistry. Dr. Brian K. Bell is a talented dentist who has dedicated his life to fulfilling patients' oral health needs and exceeding patients' expectations.
At Bell Dental, patients are treated like family. Focusing on patients' wellbeing, Dr. Brian Bell educates his patients on restorative options, services that he can provide, and what to expect when undergoing treatment. By doing so, our dental team can successfully shape treatment plans for patients that yield premium results and amplify overall health.
Our Professional Affiliations
Our Philosophy

The dental staff at Bell Dental believes that by exclusively offering state-of-the-art services, you will achieve a healthy smile that is radiant, natural-looking, and perfect. A beautiful smile can improve your facial aesthetics, it also exudes confidence and boosts your self-esteem. No matter what you need a cosmetic dentist to perform, our Lake Jackson team will design a solution that best fits your needs and desires.
Every patient we treat has unique needs. It is for that reason that our experienced dental team performs a thorough examination of your mouth, exploring the gums, mouth tissue, tongue, and teeth to check for irregularities so we can best meet your cosmetic needs.
At Bell Dental, your safety, wellbeing, and comfort are our highest priorities. Establishing and maintaining a relationship between our certified professionals and patients is of the utmost importance to us. Dr. Brian Bell connects with patients to help them feel relaxed and respected.
A Full Scope of Dental Services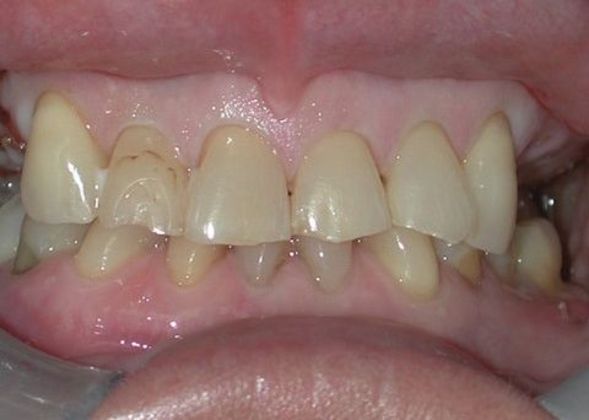 "No Compromises"
When It Comes to Providing Quality Care
If you have a cracked, worn down, or chipped tooth a restorative dentistry option such as a dental crown or bridge may be the perfect option for repairing your smile. Our team also offers dental implants and dentures to patients who wish to replace missing teeth. The natural-looking prosthetics are a comfortable and resilient solution for patients who desire a smile that is both functional and beautiful. Our dental facility is equipped with the latest and safest technology on the market. Using cutting-edge techniques and procedures including CEREC technology, our dentists can create a custom smile for you during a single visit. Our team makes no compromises when it comes to providing quality dental care for patients. We appreciate your time and keep your busy schedule in mind, as our dynamic dental team promptly and thoroughly tends to your treatment.