Looking for a New Dentist?
Come Join The Bell Dental Family!
At Bell Dental, our focus is on providing effective, comprehensive, and affordable dental care to patients living in Lake Jackson, TX, and the greater Brazoria County region. Our dentists have been serving the Lone Star State for several decades, developing a reputation for superior restorative, cosmetic, and general dentistry.
Dr. Brian Bell one of the few dentists in southeast Texas who is trained in neuromuscular dentistry. He has specialized techniques and tools to alleviate oral issues involving the jaw. Less than 5% of general dentists achieve this level of expertise.
Request a consultation at our Brazoria County dental office today or contact us by phone.
"The best dental office!! Dr. Bell is the kindest, knowledgeable doctor around. Staff and dental hygienist are amazing as well. So kind and gentle on my sensitive teeth." - Miquelle Perez, 2023 5-Star Google Review
"Wonderful experience!! Dr Bell and his staff are very personable and go above and beyond to make sure your needs are met. I'm so glad I found them. Thank you again" - Leesa Osbourne, 2023 5-Star Review
On Aesthetics...
The dental staff at Bell Dental believes that anyone can achieve a healthy, radiant smile with our selection of state-of-the-art cosmetic procedures. A beautiful smile not only improves your facial aesthetics but boosts your confidence and self-esteem. No matter what concern you have about your teeth, our dentists are dedicated to finding a solution that works for you.
On Health...
Everyone we treat has unique needs and we also know that maintaining good oral health is an important step towards better health overall. Our experienced dental team performs a thorough examination of your teeth, gums, tongue, and other oral tissues using advanced tools and digital technology. We provide you with the tools and resources for nothing less than the best oral health.
On Patient Relationships...
Establishing and maintaining a relationship between our certified professionals and patients is of the utmost importance to us. At Bell Dental, your safety, wellbeing, and comfort are the highest priorities. Dr. Bell will listen and connect with you, providing the personalized care and respect you deserve.
Meet Our Dentist
Brian Bell, DDS
Since graduating from the University of Texas Health Science Center in 2000, Dr. Brian Bell has been helping patients in the greater Lake Jackson, TX, region with state-of-the-art dental care. Over the past two decades in practice, he has shown commitment to his profession and was even recognized by the American College of Dentistry for his outstanding clinical skills and quality dentistry.
Our Professional Affiliations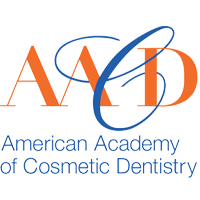 A Full Scope of Dental Services
Bone Graft
Braces
Bruxism Therapy
Cleanings and Exams
Crown Lengthening
Dental Bonding
Dental Sealants
Fluoride Treatments
Full Mouth Reconstruction
Gingivectomy
Gum Contouring
Gum Disease Therapy
Gum Surgery
Inlays and Onlays
Oral Appliance Therapy
Preprosthetic Surgery
Ridge Augmentation
Sinus Lift
Smile Makeover
Teeth in a Day
TMJ Therapy
Tooth Extraction
Wisdom Tooth Removal
Take a Look Around Our Office
"Best dental care available anywhere."
Dr. Bell and his staff are amazing! Always welcoming, kind and courteous. Highly recommended!!
View on Google
Best dental care available anywhere. Professional, friendly and courteous, and always putting the patient's experience first. In 20+ years of being a patient at Bell Dental I have never been uncomfortable. Highest recommendation.
View on Google